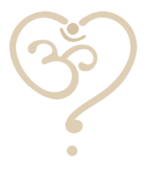 Good Heart Recovery is a full-service outpatient alcohol and drug rehab & mental health treatment center located in Santa Barbara, California.
OUR PROGRAMS & SERVICES...
Good Heart Recovery in Santa Barbara offer multiple levels of rehabilitation care beginning with an all-day treatment program called Partial Hospitalization which consists of direct contact with our therapeutic staff.
Additional levels of care include an Intensive Outpatient treatment level and Alumni/Outpatient treatment level of care that lasts for one year or more.
Our holistic rehab program is re-envisioning the mental health and substance use industry with our intentional and one of a kind outpatient programming structure that allows clients to fully develop internal awareness and coping skills to last a lifetime.
Good Heart's mental health & substance abuse counselors consists of a board-certified psychiatrist, multiple doctoral and master's level clinicians, substance use disorder counselors, and administrative staff all in long-term recovery from both substance use and mental health problems themselves.
There are two inpatient care houses: Detox and Residential Treatment