Mental Health & Wellness Education
2023 VIRTUAL WORKSHOPS
Free virtual wellness workshops provide a platform for students (10-25), parents, and those working with youth to learn tools and tips for managing their mental wellness and practicing self-care in order to build resilience so they are better equipped to cope with stress and challenging situations. Spanish interpretation provided.
host a training or workshop
YouthWell can customize a workshop or training for your audience whether it is youth, parents and caregivers, community members, or providers.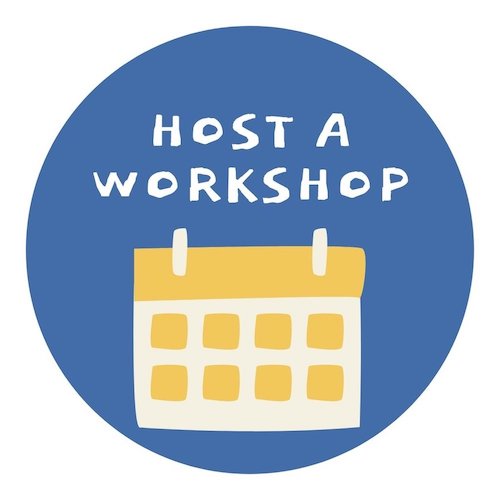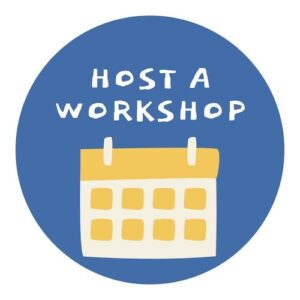 Join the movement in Santa Barbara County to strengthen our community because we can all be more aware and informed. Hosted by Mental Wellness Center, FSA, and YouthWell.
Youth Mental Health First Aid is a comprehensive training designed to equip educators, family members, and caregivers (18 years or older) with the skills and knowledge to identify, understand, and respond to the signs or risk factors of youth mental illness and substance use disorders.
Just as CPR helps you assist an individual having a heart attack, Mental Health First Aid helps you assist someone experiencing a mental health or substance use-related crisis.
REGISTER: Youth Mental Health First Aid is FREE and is offered monthly throughout Santa Barbara County. SIGN UP > Let us know if you would like to coordinate a private class for 20 people to train in your organization, church, or group. The course is available in English. The virtual course will be offered in Spanish in 2022. If you are interested in finding out about additional classes for... Mental Health First Aid, Teen Mental Health First Aid or Youth Mental Health First Aid - contact [email protected]
View YouthWell Community Calendar or BeTheDifferenceSB.org for upcoming classes.
Non-Profit Panel of 20+ SB County organizations shares about how students can create meaningful ways to volunteer. Completing community service hours is more than checking a box off the to-do list... it's learning about the joy of volunteering, learning new skills, and an opportunity to grow and discover new passions. Find which areas (animals, arts & culture, homelessness, environment & science, education, camps, elderly) are meaningful to you. Volunteering helps people manage stress, feel connected, and increase self-confidence. Speakers: Alpha Resource Center, A-Z Cooking School, BUNS, Fairview Gardens, CommUnify, CEC, Cottage Rehabilitation Junior Wheelchair Sports Camp, Cycling Without Age, Direct Relief, Explore Ecology, Food Bank, Friendship Center, Fund For SB, MWC, Sansum Diabetes/Veggie IQ, Santa Maria Public Library, SYV Humane Society/DAWG, SB County Animal Services, Sea Center, SBMNH, TBCF, WYP
Angst movie screening
Documentary designed to raise awareness around anxiety. Film includes interviews with kids, teens, educators, experts, parents, and a special interview with Michael Phelps. The goal is to help people identify and understand the symptoms of anxiety. PRINT: DISCUSSION GUIDE, ANXIETY FACTS & TIPS & SLIDES FOR ANGST WORKSHOP > Speakers: Dr. Jerry Bubrick is a senior clinical psychologist in the Anxiety Disorders Center and director of the Obsessive-Compulsive Disorder Service at the Child Mind Institute in New York. Dr. Margot Roseman, Pediatrician, Jessica Ambroz, School Social Worker, Dawson Kelly, student.
You(th) can be advocates for change
Find your voice. Learn from a panel of local student leaders how to become advocates forchange with an emphasis on social justice. Learn to frame the conversation so others will listen. Build a space for empathy and understandingwhere we learn from each other to createchange in our community.
Speakers: Maya Samarasena/DPHS, Shakir Ahmad/SMHS, Essence Wynter/UCSB, Adalis Rojas/UCSB, Nathaniel Ilo/UCSB, Ashley Steidl/Cal Poly. PRINT: Resources & Reads for understanding Social Justice & Advocacy
Managing Stress & Finding Balance - Increasing resilience in our youth through mindfulness and self-care.
How do we offer guidance & support without rescuing our children from the discomfort that naturally comes with healthy challenges and growth? We will [1] introduce & practice simple strategies for supporting our kids in becoming capable & resilient adults, [2] explore simple practices for parents to use in being more present & understanding, [3] discuss the line that separates normal upset & disappointment from depression & anxiety that require professional intervention.
Navigate the digital and gaming age with youth
Learn strategies on how to support youth responsibly with their devices. Understand the impact of screens on brain development. Learn to identify signs of cell phone and gaming addiction,  and set healthy limits around devices.
College Student Panel
Local Santa Barbara students who attend colleges all over the country answer questions about their personal experiences at their schools. If you are trying to decide which school is a fit for you, it might be helpful to be able to ask questions about things you are curious about.