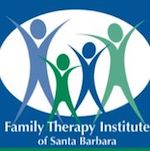 For the past 30+ years, FTI has provided affordable counseling on a sliding scale fee basis for individual, couples, families, and children in Santa Barbara County. Our mission is to make families of all incomes, ethnic backgrounds, and sizes, safe, healthy and loving environments for children, and to teach adults skills of communication and conflict resolution to make their relationships more productive and satisfying.
OUR PROGRAMS & SERVICES...
LOW COST CLINIC: High quality services are provided to low income families by interns in our advanced training program. The current fee range is between $30-75/session. Please LEAVE A MESSAGE and we will return your call.
List of therapists...
Debra Manchester, LCSW, Executive Director
Don MacMannis, Ph.D., Psychologist, Clinical Director
Debbie Allen, LCSW, DCSW
Michael Dunn, MFT
Katie Karas, MFT
Richard Kravetz, MFT
Michael Madden, MFT
William Peters, MFT
Beth Weinberg, MFT
Deborah Harkin, Ph.D., MFT
Thery Jenkins, MFT
Kelly Hyatt, MFT
Cindy Mayer, MFT
Karyn Noel, APCC, AMFT
Kristina Radnoti, LPC
Ana Leyva, Intern (Spanish Speaking)
Stuart Light, MFT Independent Consultant