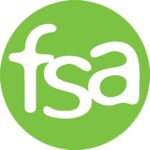 Family Service Agency of Santa Barbara County's transformative programs provide underserved youth and families with solutions to immediate needs, along with essential tools for increased long term self-sufficiency and empowerment. We are committed to providing mental health services where they are needed most: in the community. Eighty percent of our services are delivered on school campuses, at community centers and in clients' homes. During the pandemic, we have transitioned to providing the majority of our services via Telehealth. Our programs combine clinical expertise, bilingual and bicultural staff, and close collaboration with other nonprofit, educational and government organizations. Services are provided free or on a sliding-fee scale with no one denied access because of an inability to pay.
OUR PROGRAMS & SERVICES...
FSA's School-Based Counseling program delivers therapy, case management, home visits (suspended during pandemic) and critical incident response services. Available at K-12 school campuses in Carpinteria, Santa Barbara, Guadalupe, and Lompoc, our program provides a convenient, familiar and safe environment for children, adolescents and their families.
The Intensive In-School Counseling program in Carpinteria assists students with severe mental health needs. Licensed Marriage and Family Therapists work collaboratively with school staff to provide parent education and individual, family and group counseling.
Youth and Family Behavioral Health Programs: [SB, Lompoc, Santa Maria] FSA's Office-Based Mental Health Counseling provides a wide array of mental health counseling services that result in positive, long-term improvements for overall quality of life, decreasing the likelihood of high-risk behaviors, and for students, improving academic success. Counseling services in our Youth and Family Behavioral Health Clinic (via Telehealth during the pandemic) are provided by licensed therapists and pre-licensed clinicians supervised by experienced licensed therapists. Individual, couples or family counseling is available for children as young as 5 through adults age 59 (ages 5-21 in Santa Maria). Our clinicians work with clients to address the goals clients (and their parents/guardians) have for themselves utilizing a variety of well-established clinical interventions. Youth and Family Behavioral Health counseling professionals specialize in childhood issues including anxiety, depression, and behavior problems. FSA staff utilize play therapy methods when working with younger children. Some of our service costs are covered through our contracts with county agencies. For other clients, we work to determine an affordable fee and accept some insurance plans. Our Intensive In-Home/Pathways to Wellbeing Therapy team is specially trained in non-traditional counseling practices to address behavioral and/or mental health issues with children/youth at risk of or in out-of-home placement.
The Family Support Services program guides parents through the process of building a healthy home environment so that children will thrive. Through case management, we learn what barriers parents are experiencing and connect them to local resources such as healthcare, food, shelter, childcare and education and can help families overcome challenges and achieve a stronger family. Relationship education and parenting classes give parents the skills to promote a home life that is beneficial to all members. Through our infant and early childhood home visiting services, we provide assistance in the home in the form of education, developmental screenings, and referrals.
Parenting Classes and workshops are designed to strengthen and enhance parent-child relationships. Offered in English and Spanish.
Fatherhood Education — Forever A Father helps dads strengthen positive relationships with their children and spouses/co-parents, promote economic stability, and increase family wellness.
During the pandemic, we are offering a Parent Coaching Warm Line and virtual Nurturing Parenting and Strengthening Families Classes.
FSA's Outreach Mentor Program offers short-term, school-based support to youth and parents on all K-8 campuses in the Santa Maria-Bonita School District. Mentors provide one-on-one intervention and incident services to students. Outreach Mentors also oversee school events such as Red Ribbon Week, Jump Rope for Heart, Pennies for Patients and on-campus events such as talent shows, recess programs, student council and enrichment activities.
Little House by the Park - Our (Guadalupe) Case Managers work together to help families that need help with medical, insurance, housing,  counseling support, and nutritional needs. The Guadalupe Parent Academy offers free educational opportunities in four key areas: Leadership Development, Education, Health, and Parenting. (805) 343-1194 • 4681 11th Street, Guadalupe, CA 93434
Mentors - Outreach Mentor Program offers short-term, school-based support to youth and parents on all K-8 campuses in the Santa Maria-Bonita School District.
Youth Mental Health First Aid (YMHFA) is a comprehensive, 1-day online training that teaches educators, family members, and caregivers (18+ years old) to approach, assess, and assist a young person with a mental health challenge or substance use concern. Just as CPR or First Aid teaches how to assist an individual in a medical crisis by following specific steps, YMHFA teaches how to assist a young person experiencing a mental health challenge or crisis using specific steps until appropriate help is received or until the crisis is resolved. Offered monthly for free in partnership with YouthWell and the Mental Wellness Center.