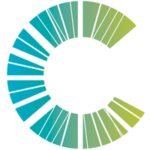 Cottage Health provides voluntary treatment of acute psychiatric crises, mental health counseling, and the most up-to-date, effective, and dignified treatment of alcoholism and drug addiction.
OUR PROGRAMS & SERVICES...
Services Offered
We offer a comprehensive range of services to best suit our patients' needs and circumstances, including acute inpatient psychiatry and detoxification; residential alcohol, drug, and co-occurring disorders; rehabilitation; and several levels of outpatient treatment services in Santa Barbara and San Luis Obispo.
Inpatient and Outpatient Recovery Program  We offer a comprehensive continuum of care that may include: medical detox, acute inpatient psychiatry, residential treatment, intensive outpatient treatment (Santa Barbara or San Luis Obispo)
Approach to Care
Our approach to care is integrative, family-oriented, and culturally sensitive. Treatment plans support each person's specific needs and include treatment modalities for dual diagnosis to address those with both psychiatric and chemical dependency needs.