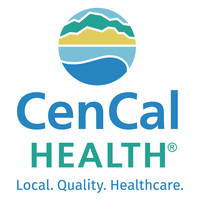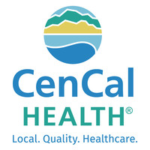 CenCal Health is the Medi-Cal Managed Care Health Plan for Santa Barbara County's low income residents. Medi-Cal ensures that children and adults with limited income and resources can receive medical, mental, and behavioral health services at little or no cost. CenCal HEALTH members have access to services addressing mild to moderate mental health challenges and substance use.
OUR PROGRAMS & SERVICES...
We work with a vast network of dedicated and compassionate doctors, hospitals, pharmacies and other types of providers and facilities that take care of our members. We contract with the State to administer Medi-Cal benefits through local care providers in Santa Barbara county.
CenCal Health has created access to high-quality health care for its members through contracts with local providers (physicians, clinics, hospitals, pharmacies, etc.); and it coordinates care for its members through a primary care provider case management system, aided by numerous plan programs and activities.
Autism Spectrum Disorder: CenCal Health covers many services for the medical and behavioral health needs of children diagnosed with ASD. Talk to your child's pediatrician to learn more about these services
Applied Behavior Analysis
Physical Therapy
Occupational Therapy
Speech Therapy
Mental Health Services
MENTAL HEALTH SERVICES AS OF JANUARY 2022...
Psychotherapy and psychiatry services do not require a CenCal authorization. Members not currently receiving mental health services with County Mental Health can access these services in one of the following ways:
Contact a contracted CenCal provider to schedule an initial appointment. (contracted providers are listed on the CenCal website)
Calling the BH Care Coordination Center at (877) 814-1861
Members who are stepping down from Specialty Mental Health Services must be referred by the provider to the CenCal BH Department by calling the Behavioral Health Provider Line (805) 562-1600 or faxing a referral to (805) 681-3070.
Psychological Testing requires a referral from the member's assigned PCP to CenCal Health for authorization.
ABA services are available for children under the age of 21. A referral must be submitted to CenCal Health by the assigned Primary Care provider through the CenCal Health Portal or by TCRC by fax. BH Care Coordination Line: (877) 814-1861