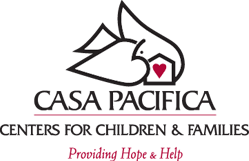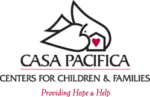 Casa Pacifica provides an array of Mental health services for youth within Santa Barbara County and Ventura County. Casa Pacifica offers adolescent and family services designed to treat victims of abuse and neglect, substance abuse, homelessness, and other behavioral and mental health issues. Our Camarillo, Santa Barbara, and Santa Maria offices work with more than 2,100 of the most vulnerable children and their families annually.
OUR PROGRAMS & SERVICES...
In Santa Barbara County we offer various programs to address at risk youth such as
Safe Alternative for Treating youth (SAFTY) our mobile crisis hotline (open to entire SB County),
Therapeutic Behavioral Services,
Wraparound Program,
school-based services,
and an Intensive Outpatient Program.
Our services in Ventura County include
Camino a Casa (Intensive Outpatient Program - IOP and Partial Hospitalization Program - PHP),
Residential Treatment Center,
Education,
Health Services,
Therapeutic Behavioral Services,
Wraparound,
Transitional Youth Services.
Casa Pacifica offers child and youth services consisting of a spectrum of programs and services designed to treat foster and at-risk youth who have suffered from trauma, and/or exhibit complex emotional and behavioral issues, or whose family is in crisis.
Our services are designed to teach skills, restore hope, and help youth and their families find joy in daily living.
Headquartered on a rural 24-acre campus, Casa Pacifica's main Camarillo campus provides the perfect setting for children and adolescents to heal and find new hope for a better future. Casa Pacifica provides a comprehensive array of state of the art services to meet the varied and complex needs of children, youth, and emerging adults in our care.