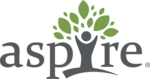 Aspire Counseling Services® offers behavioral health services and has a proven Intensive Outpatient Program (IOP) that addresses the unique challenges faced by adolescents (age 12-17) with substance use disorders or experiencing an overwhelming crisis.
OUR PROGRAMS & SERVICES...
Our Behavioral Health Intensive Outpatient Program (IOP) is designed to provide short-term stabilization of psychiatric symptoms, while allowing participants to live an independent lifestyle.
Aspire provides Substance Use Disorder (SUD) treatment with multiple levels of care (PHP and IOP), offering a wide range of individual, couples, family, and group counseling for men, women, and adolescents (ages 12-17).
Call 24/7: 888-585-7373