COMMUNITY CALENDAR
Find support groups, workshops, classes, volunteer opportunities for youth, and more. Use FILTER to sort by category.
ADD EVENT  •  MANAGE EVENTS
---

Fatherhood Forum
February 2 @ 7:00 pm

-

9:00 pm

Free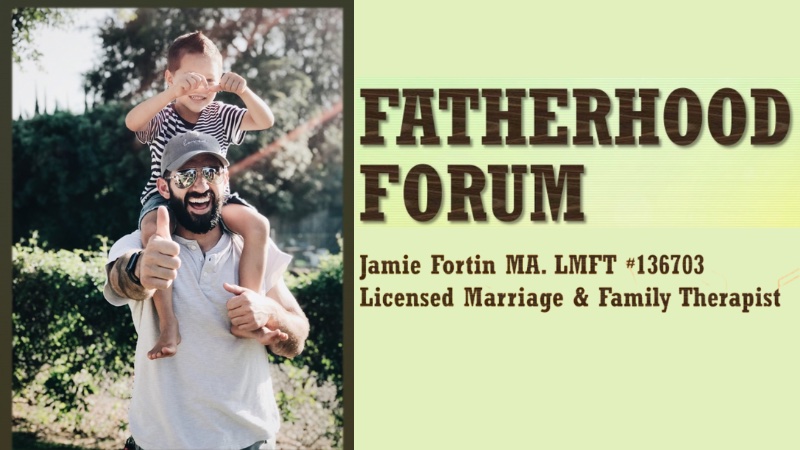 THE FATHERHOOD FORUM is a free, monthly, in-person and online parenting group facilitated by Jamie Fortin LMFT that runs on the FIRST THURSDAY of every month from 7:00pm-9:00pm. The forum is offered as a community service to support people who identify with the fatherhood role to learn, teach, and share about their struggles and successes related to parenting. Contact me directly for address or login credentials.
Gender alignment is not MANdatory
Intentional parenting by single mothers or by constellations of loving parents that differ from a heterosexual or binary model of "mom and dad" can be very successful. If you find yourself curious about parenting and would like to discover more about fatherhood or parenting as shared through the lens of many different types of parenting figures then you are welcome at the fatherhood forum.