COMMUNITY CALENDAR
Find support groups, workshops, classes, volunteer opportunities for youth, and more. Use FILTER to sort by category.
ADD EVENT  •  MANAGE EVENTS
---

Amplify Sleep Away Camp for Girls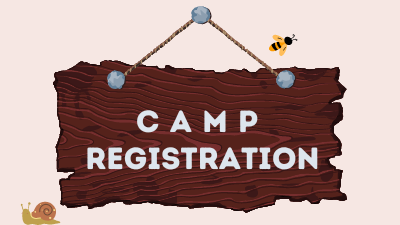 AMPLIFY SLEEP AWAY CAMP is an award-winning music + arts summer camp for girls, proudly in residence at Besant Hill School in the beautiful Topa Topa mountains of Ojai. Amplify's experienced team of expert staff lets campers follow their dreams, try incredible new things, and gain lifelong friends and positive role models in a safe and supportive environment.
Separated into age-based cohorts for most programming (e.g., creative immersive instruction), Amplify attracts youth from all over the world with a focus on pre-teens and teens, giving them the chance to be endlessly creative whether they want to play in a band, create a photography portfolio, master music production, and much more. This creative oasis works to challenge gender stereotypes (girls rock!!), encourage empathy and teamwork, and provide a comfortable space for all girls to express themselves—to AMPLIFY their voices as their authentic selves.
Beginning June 18, Amplify is offering several unique 1-, 2-, 4-, and even 6-week sessions of sleep away camp over 8 weeks total this summer. The low staff-to-camper ratio of 1:3 ensures a level of instruction, engagement, and mentoring that makes the experience unforgettable, plus there's optional private lessons for campers who want a little extra time mastering their craft.
SPECIAL PROMOTIONS
★ Returning families who bring a new friend to camp can save $500+
★ Bring a sibling with you and save $100+
★ All campers who sign up for a 4-week session go on exclusive overnight blowout trips to CATALINA ISLAND or the KERN RIVER!
CHOOSE YOUR OWN ADVENTURE: CREATIVE IMMERSIVES
Campers choose a specialty to focus on at Amplify, then show off everything they've learned and accomplished in a big FINAL SHOWCASE for the whole camp community! These final showcases are even livestreamed for all friends, families, and fans back home. Immersives are campers' concentration for the session—even the whole summer if they want.
Campers are highly encouraged to come for a 4-week session or longer so they can experience as much expert-level instruction, bonding, creative and empowering activities, and off-campus adventures as possible. Choose a different immersive each session or stick with one for the whole season to become an unstoppable expert—there's no wrong way to AMPLIFY youth voices! Campers can choose from the following creative immersives for 2023:
-Guitar
-Drums
-Vocals
-Bass
-Keys
-Photography
-Music Production
-Rock Band Intensive
-A Cappella
TEEN LEADERSHIP AT AMPLIFY
All 11th and 12th graders participate in Amplify's leader-in-training (LIT) program, where teens get all the fun of camp, plus incredible leadership opportunities that help build their confidence and independence. LITs go on additional off-campus trips (like camping on Santa Cruz Island!) where they venture out on a life-changing rites of passage journey building skills in teamwork, creative thinking and thoughtful reflection. They also complete a totally impressive capstone project and earn 20 hours of community service each week!
AMPLIFY AIN'T SCHOOL
While there are immersive-specific "lessons," Amplify is so not school. Imagine learning to play an instrument, writing an original song, jamming on stage, directing a real music video, or producing your own sick beats! Doesn't sound like school to us.
Campers spend a few hours most days in their immersive-specific lessons, with another several hours in awesome small group or camp-wide activities like screen printing, karaoke, zine making, daily open swim time, hiking, music HERstory, stargazing, and dozens more.
EVEN MORE ENDLESS FUN
There's even nighttime dance parties and all-day pool parties every session, planned by campers themselves! Campers largely move throughout camp with their own age groups, such as dorm assignments, immersive instruction, etc. At least one day most weeks is spent on trips like beach day in Carpinteria or exploring Downtown Ojai, and there's also Amplify's beloved FIELD DAY where campers get totally free choice all day long: choose from jam sessions, Podcasting, music video making, skateboarding, roller skating, ice cream floats, movie marathon, board games, pool party, and much more for hours of camper-directed fun.
All high schoolers AND any campers who sign up for 4-week sessions also get treated to overnight camping trips at the local beach, Catalina Island, Santa Cruz Island, and/or the Kern River, where they'll get to go zip lining, jumping through the trees on an aerial adventure, kayaking, whitewater rafting, and more!
GETTING TO AMPLIFY
We've got you covered! Besides the classic personal car, there's lots of ways to get to camp. Sleep away campers flying in can catch a ride on Amplify's LAX Shuttle, and LA families will be thrilled to know there's also the Private Amplify Express Bus that stops at Beverly Hills High School. No busy parent should have to drive all the way to and from Ojai if they don't want to 😉 Also, local day campers can grab a spot on the free roundtrip Day Camp Shuttle—stops in Montecito and Ventura.
IMPRESSIVE HEALTH + SAFETY MEASURES
Amplify follows all safety protocols issued by both local health officials and the CDC re: communicable disease like COVID. Over the last 2 years, their COVID-related safety protocols put them in the top 10% of all camps nationwide for health and wellness.
QUESTIONS ABOUT AMPLIFY SLEEP AWAY CAMP?
Learn more about this amazing camp by checking out their website amplifyrocks.org or contacting them anytime at 805-699-5247 or jen@amplifyartsproject.org.
Details
Date:

June 18

Series:

Cost:

$2,300

Event Categories:

Website:
Venue
8585 N. Ojai Road




Ojai

,

CA

93023

United States

+ Google Map
Organizer
Phone

503-808-0994

Email

jen@girlsrocksb.org
Other
Spanish interpretation [interpretación en español]

NO

Ages

18-25, 14-18, 10-13, 5-9